The company provides solutions and industrial fire protection equipment.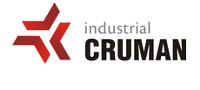 Industrial Cruman is a romanian representative of some of the most important suppliers in the fire protection field: Belzona, Garlock, EFCO, Thordon, AngusFire.
The company also provides professional services of consultance, maintenance and technical support for the delivered equipment.
Since january 2009, the team uses SOLIS as unique framework.
For more details, see http://www.cruman.ro/